After thorough communication and discussion in the early stage, Ultiledger Founder Liang Ran and CoinTiger recently reached a consensus to invest in CoinTiger and serve as director and chief technology officer of the CoinTiger exchange.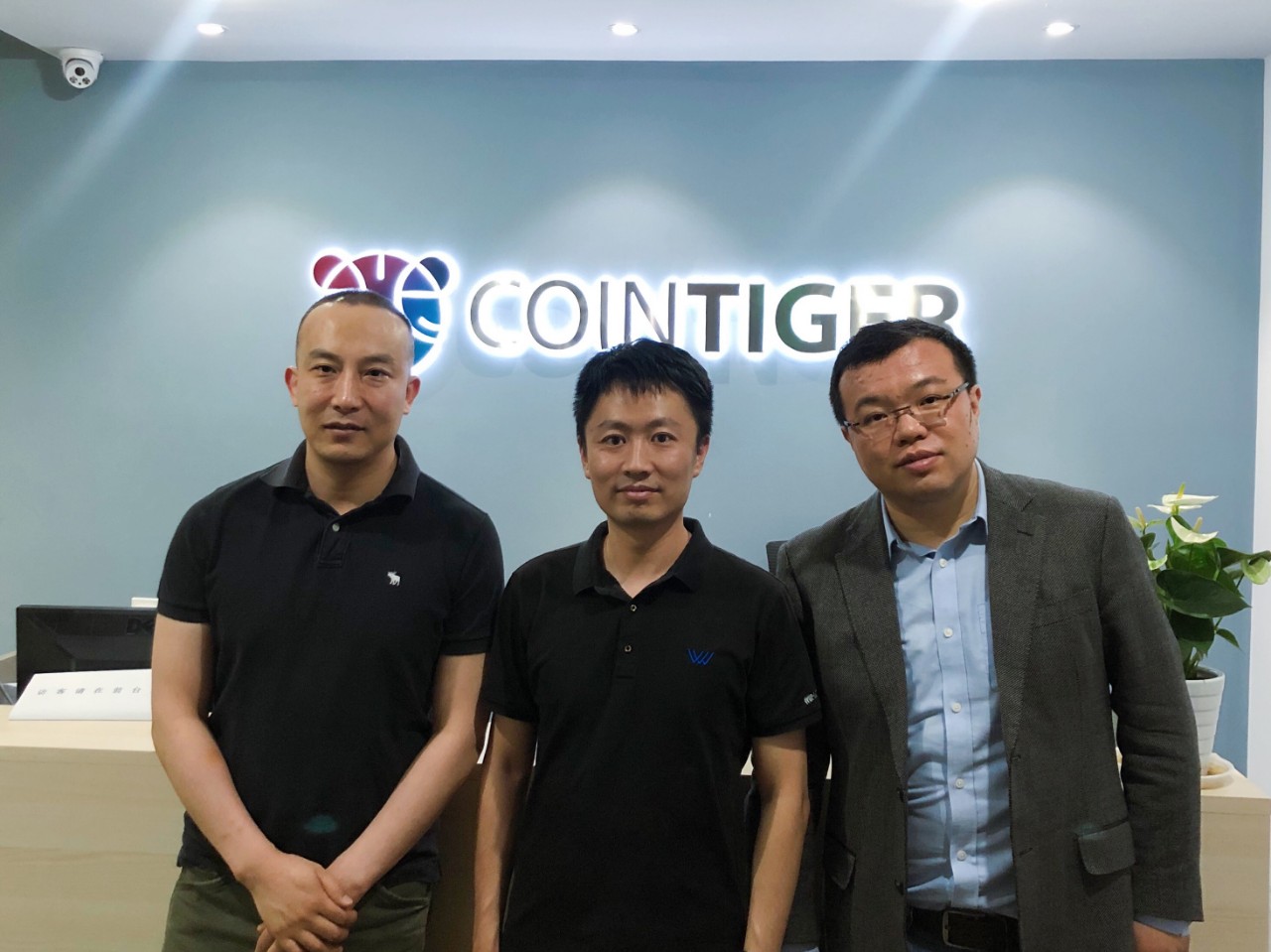 From left: CoinTiger COO Jason, Liang Ran, CoinTiger CEO Frank
CoinTiger Exchange (www.cointiger.one) is a global digital asset trading platform that provides one-stop digital currency financial services such as French currency, currency and wealth management. Since ColineTiger has been on the line, the products have been iteratively upgraded and the ecological construction has become more and more perfect. The web version and IOS/Andriod client have been launched online. In addition to the currency transaction, the platform service has also opened C2C acceptance BitCNY, ecological fund, Labs, new area, Vote in the currency area, etc. At present, CoinTiger has exceeded 1.8 million users, covering more than 40 countries and regions including Asia, North America, Africa and Europe. Up to now, CoinTiger has opened 5 trading zones of BTC, ETH, BitCNY, USDT and TRX, and has 171 currency pairs on the line, ranking the top 30 in CoinMarketCap.
As one of the most important links in the digital currency industry chain, the trading platform has a pivotal position. Since 2014, Liang Ran has led the team to establish the decentralized exchange RippleFox, while operating the largest Ripple and Stellar communities in China.
In the ever-changing blockchain industry, CoinTiger has always insisted on not blindly innovating. All decisions are based on the actual situation of the market, and iteratively based on user needs, and is committed to promoting the development of the entire industry through its own efforts.
Joining CoinTiger this time is a strong proof that Liang Ran firmly believes that "blockchain and digital assets are the future". Liang Ran will lead the CoinTiger technical team to upgrade in all aspects of architecture, security, transaction experience, etc., and introduce in-depth cooperation with Stellar and Ripple global community to accelerate from digital assets, trading experience, internationalization and other aspects. Enter the top exchange.